1/2 Ounce (2 packets) active dry yeast

1/3 Cup plus 1 teaspoon cane sugar

1 Cup warm water (110°F to 115°F)

5 Cup all-purpose flour, plus more as needed

2 Teaspoon salt

1 Cup warm milk (110°-115°F)

1 Large eggs

1/2 Cup butter, softened

1 Cup brown sugar

2 Tablespoon cinnamon

4 Ounce cream cheese, room temperature

1/2 Cup butter, room temperature

2 Cup powdered sugar

1/2 Teaspoon vanilla

1 Teaspoon milk

Pinch salt
Steps
1
Place the yeast, 1 tsp of sugar, and the warm water in a mixing bowl or the base of a stand mixer. Stir to combine. Allow the yeast to proof for 5 minutes, it should start to bubble a bit, showing that the yeast is indeed alive.
2
Sprinkle the flour, salt and remaining 1/3 cup sugar over the yeast mixture. Using a dough hook or wooden spoon, stir for 30 seconds. Pour in the warm milk and egg.
3
Knead again on the medium-low setting, or on a floured work surface by hand until the dough is very soft, adding up to one more cup of flour so the dough is soft and smooth and has lost its sticky quality.
4
Coat the bowl with a small film of oil and place the dough in the bowl, turning to coat the dough evenly with oil. Cover the bowl with a clean cloth, place in a warm spot in the kitchen and allow to proof, about 45 minutes. The dough will have almost doubled in size.
5
In a small bowl combine the softened butter, sugar, and cinnamon.
6
Punch down the dough and roll out into a rectangle on a floured work surface.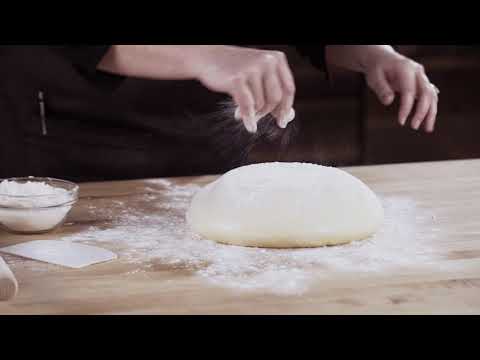 7
Spread the cinnamon butter mixture over the top of the dough and roll up into a log.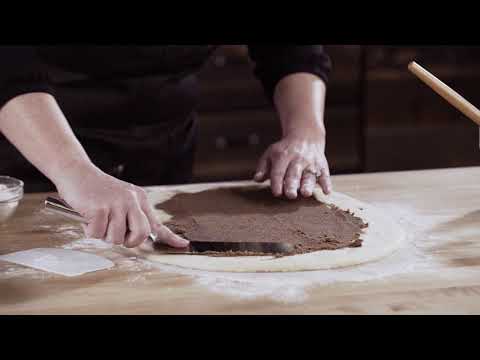 8
Cut the dough into rolls about 2" thick. Transfer rolls to a buttered baking dish or cast iron and lightly cover with a kitchen towel. Let the rolls rise again until doubled in size.
9
When ready to cook, set the temperature to 325℉ and preheat, lid closed for 15 minutes.
10
Place the baking dish or cast iron directly on the grill grate and bake the rolls until lightly browned, about 20 minutes.
11
For the Icing: place cream cheese and butter in the bowl of a stand mixer fitted with a paddle attachment. Mix together on medium speed until combined. Reduce the speed to low and add in the powdered sugar slowly. Add vanilla, a pinch of salt and milk and mix to combine.
12
Remove the rolls from the grill and spread icing on top while the rolls are still warm. Enjoy!