braised venison shredded tacos
4 Tablespoon grass-fed butter

3 Clove fresh garlic

4 Pound large cuts of wild venison neck, shoulder or arm meat

2 Tablespoon Your Favorite Prime Rib Rub

2 Tablespoon Your Favorite Coffee Rub

3/4 Cup bone broth

1 red onion

4 jalapeños

20 corn tortillas

Your Favorite Sriracha Sugar Lips BBQ Glaze

2 Bunch cilantro, roughly chopped

3 avocados, sliced
1
When ready to cook, set Z Grill temperature to 500℉. Place a large Dutch oven with the lid off in the grill, and preheat, lid closed for 15 minutes.
2
Add the grass fed butter to the Dutch oven and stir until melted, add the garlic and let cook for a few seconds. Add the game meat and sear on all sides.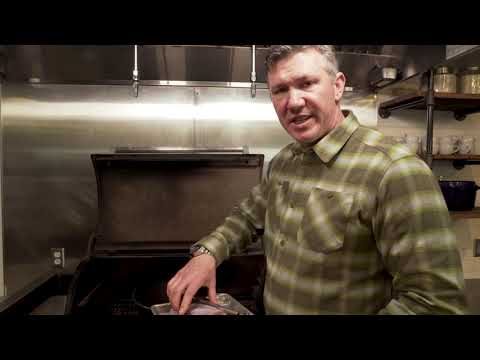 3
With the roast still on the grill, season with Z Grill Prime Rib Rub and Z Grill Coffee Rub on all sides.
4
Add the bone broth to the pot and cover. Wrap the seam of the lids tightly with foil if necessary. Turn the temperature down to 225℉ and let braise until fork tender, about 10 to 12 hours.
5
Meanwhile, prep your taco toppings. Slice the red onion into 2 to 3 inch thick rounds. Place the onion in a bowl with the jalapeños and season with additional Z Grill Prime Rib Rub, set aside.
6
Remove the lid and twist the meat with a fork. If the meat easily shreds move on to roasting the jalapeños and onions. If the meat doesn't fall apart yet, re-cover and continue to cook for another hour or until tender.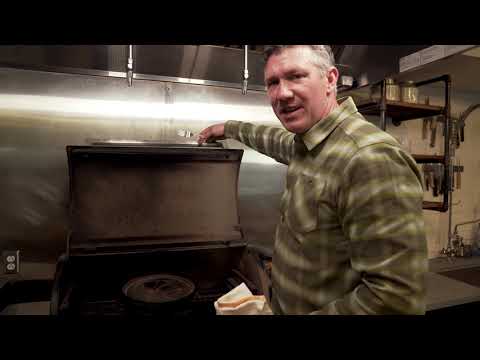 7
With 10 minutes remaining, wrap a stack of tortillas in foil and set them in the Z Grill to warm. Increase the grill temperature to 500℉. Place the jalapeños and onions directly on the grill grate and quickly sear for 5 to 10 minutes, flipping once.
8
Remove tortillas, jalapeños and onions from the grill. Slice the jalapeños and roughly chop the onion.
9
Remove Dutch oven from the grill and shred meat with two large forks. Mix in about half of the jalapeños and onions with a generous amount of Z Grill Sugar Lips Sriracha BBQ Glaze. Cover the pot and let sit while you prep your tacos.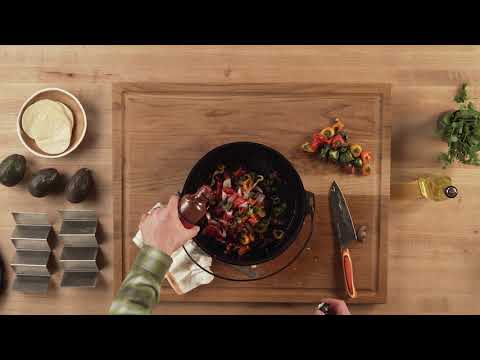 10
Build tacos with shredded venison, jalapeños and avocados. Garnish with cilantro. Enjoy!