grilled lobster with lemon garlic butter
4 Whole (1-1/2 lb) live lobsters

3/4 Cup butter, softened

2 Tablespoon flat-leaf parsley, finely chopped

1 Tablespoon minced shallot

2 Clove garlic, minced

1 Tablespoon lemon zest

1 Tablespoon lemon juice

1/2 Teaspoon sea salt

1/2 Teaspoon freshly cracked black pepper

2 Whole lemons, sliced

flat-leaf parsley, for serving
Steps
1
Bring a large stockpot of water to a rapid boil. Working in batches as necessary, dispatch the Lobster. First, place the tip of a sharp chefs knife in the Lobster's back, just below its head, and working quickly slice through the head dispatching the Lobster.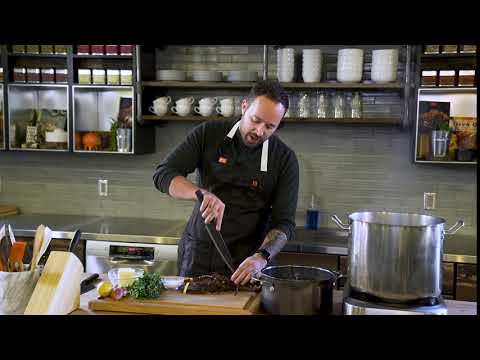 2
Submerge the lobster in the boiling water head first, then cover with a lid. Cook for 2 minutes, until bright red, then transfer to an ice-bath to cool and stop the cooking process, about 5 minutes.
3
Using a very sharp knife, split the lobster into 2 halves. Clean out the tomalley from the body and discard.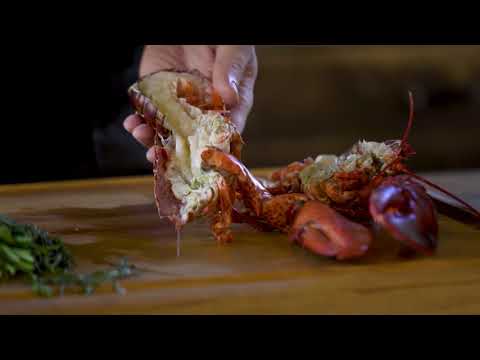 4
In a medium bowl, mix the softened butter with the parsely, minced shallot, minced garlic, lemon zest and lemon juice. Season with sea salt and fresh cracked pepper. Whisk together until smooth. Set aside.
5
When ready to cook, set grill temperature to 425° F (215 C) and preheat, lid closed for 15 minutes.
6
When hot, place the lobsters on the grill, flesh side down, and cook for 4 minutes. Turn, and spoon about 2 tsp of compound butter onto each lobster half. As the butter begins to melt, baste with a brush all over the flesh. Cook for 4-5 minutes until cooked through and coated in melted butter.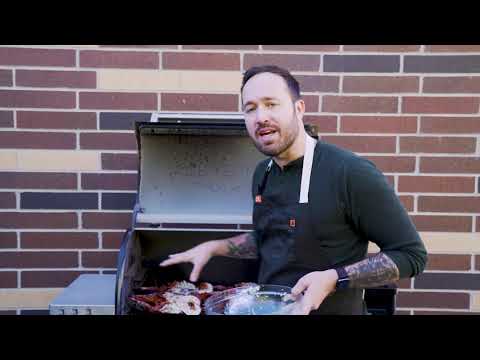 7
Serve immediately with sliced lemons. Enjoy!